10 Halloween Costume Ideas for Children
Whether you know what your little ones are going as for Halloween or if you just want to look at some adorable costumes, we've created the perfect roundup for you. Some spooky, some funny and some just darn adorable, hopefully this will inspire you to be the coolest Halloween family on the block!
Mouse in a trap:
If your little one isn't up for the hike on Halloween night, make their stroller part of the costume. Bonus: the stroller can be a place to store your candy haul as you wander the neighbourhood.
Willy Wonka and Oompa Loompa
Grown-ups do couples costumes, why can't kids do them too? If you have two little ones, this is the perfect costume for them. We can't stop giggling when we look at this photo. Hopefully we'll see some little Oompa Loompas around next week.
Cabbage Patch Doll
Another costume that incorporates a stroller. When your little one is too little to keep their costume on, tidy and all in one piece, dress them up normally and build the costume around them. Other parents are going to love this one!
Scuba Diver Duo
If by some sort of miracle, both of your kids agree to go as the same thing, this is a great idea for them (and for you). It's pretty simple and doubling up with both kids will cut your work in half! Hint: make them think it was their idea :)
Pinata
Appropriate costume considering your kiddo will probably be filled with candy by the end of the night.
Little Old Lady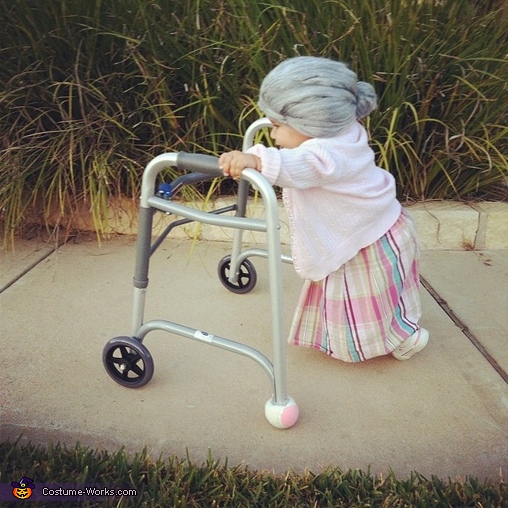 This is maybe our favourite costume from the list. This will work with a little boy as well. A-dor-a-ble. Your toddler as a little old lady will have all the parents and grandparents giggling this Halloween.
Dalai Lama
When your little one is too young to decide what they want to be for themselves, dress them up as something that will amuse the other parents!
Burrito Baby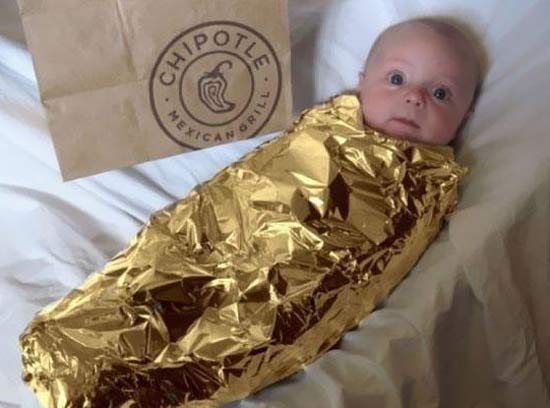 So cute we could almost eat it! But really, this costume is super simple and VERY adorable.
Jet Pack Launch
If your kid is a little bit older, this one will seriously impress his or her friends. If you don't understand how this works, look a little harder... his legs are hidden in the jet pack fire. Sneaky sneaky!
Headless Man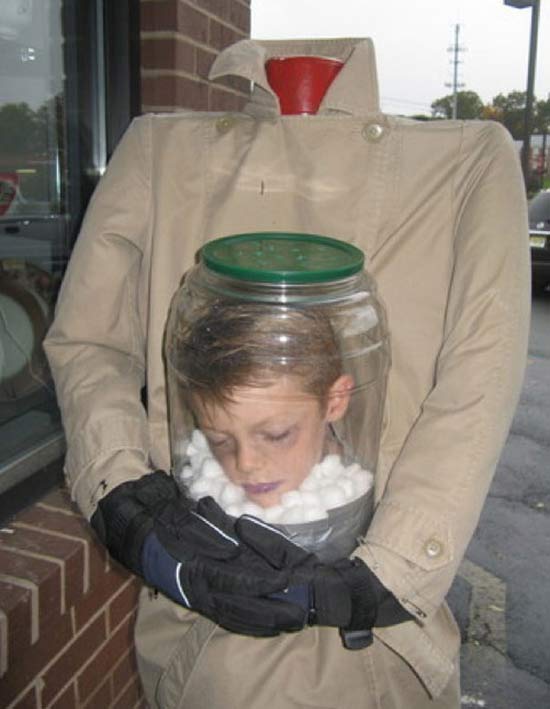 This is a costume that only kids can pull off. Just don't forget the air holes! We hope you all have a fun, safe, and entertaining Halloween. Enjoy!
---
Leave a comment
Comments will be approved before showing up.